From: Chris Mathewes <palmetto1st@bellsouth.net>
Date: Wed, May 26, 2021 at 9:38 AM
Subject: Fw: What's New in 2021 at BMV
To:
Cc: Oliver Mathewes <omathewes@carolinaone.com>
Subject: join us tonight at our first Full Moon Social of 2021
To: Residents of Marsh Oak Ln
We welcome all residents to BMV's monthly Full Moon Social. The first one of the year will be held tonight Wednesday, May 26th, at 5:00 pm at the BMV Swimming Pool.
All owners & renters of BMV and Building 9 are welcome, provided they are fully vaccinated! Be sure to bring your mask and wear it when you want.
Please bring a chair to sit on, your beverage of choice and an appetizer to share. Be sure to mark the remainder of dates for 2021 on your calendar!
Check out our other upcoming events below!  If you did not receive a copy of this email when it was originally sent on May 9, please be sure to check your spam folder, then let us know by sending an email to bmvsocialcommittee@gmail.com so we can add you to our distribution list. 
Thanks!
Nancy Brown
Nancy 

It's hard to believe that we've gone an entire year since the Social Committee last communicated.  Now that we are living the "new normal" of wearing masks, most people are able to have the vaccine, and summer is around the corner, we hope to see more of each other.  If you are fully vaccinated, we hope you will join in our events.  Feel free to wear a mask if that makes you more comfortable.

This eBlast has a number of events and information about:BMV Website reminderWelcome to our new neighbors Full Moon Events Return for 2021 All Ladies Welcome to Join us for Lunch * NEW * Join us for Yappy HourTake our Short Survey: Tell us what you are interested inBohicket Marina Activities Thanks!

BMV Social CommitteeDon't forget to look on our website, now ending in ".net" (BohicketMarinaVillage.net) for information you may need about BMV. Several areas are password protected as they are intended for owners only. Please contact us if you have lost the password.

All updates from our Property Management and BMV Board can also be found on the website under Home/BMV News.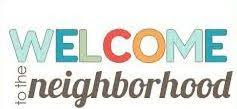 In the past 17 months, we have welcomed 17 new neighbors to our community.  Be sure to introduce yourself when you meet each other.

1941Wade Lindmore
1943Newton Thomas Clark III
& Ann Clark
1967Barry West & Julie Middleton
1908Paul & Jana Stoyanoff
1903Lee Ann Bridges
1948Renee & John Holland
1921David & Mary Constantin
1966Matthew & Annette Pletcher
1952Lewis Bryant Bolin, Jr
1959Harold Lee Hall, Jr
1901Seth & Jenna Stone
1929Theresa A. Brusatori
1965Doug & Jami Trenor
1946David & Vickie Matney
1937Jim & Deb Weisburn
1945Constaintine & Cheri Liollio
1907Preston & Jennifer Cavenaugh and Stephanie & Todd King
You can find a list of all owners and some tenants on the BMV website: https://bohicketmarinavillage.net/owner-contacts/ 

Please send changes to your contact information to First Palmetto at  palmetto1st@bellsouth.net or reply to this email.

We currently have zero (0) properties for sale at BMV!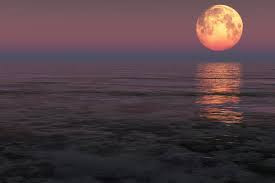 2021 Full Moon Schedule
We welcome all residents to BMV's monthly Full Moon Social. The first one of the year will be held on Wednesday, May 26th, at 5:00 pm at the BMV Swimming Pool.  

All owners & renters of BMV and Building 9 are welcome, provided they are fully vaccinated! Be sure to bring your mask and wear it when you want.

Please bring a chair to sit on, your beverage of choice and an appetizer to share.  Be sure to mark the remainder of dates for 2021 on your calendar!

May 26 Flower Moon  
Jun 24 Strawberry Moon  
Jul 23 Buck Moon  
Aug 22 Sturgeon Moon  
Sep 20 Corn Moon  
Oct 20 Harvest Moon  
Nov 19 Beaver Moon  

Ladies Luncheon
Our last luncheon was on the eve of the Pandemic back in March 2020, and we're ready to gather again!  Our first lunch in 2021 will be held on Thursday June 3, at 11:30 am at The Salty Dog Cafe, just down the boardwalk at Bohicket Marina.  Below is the lunch menu.
 https://bohicket.saltydog.com/cafe/lunch.pdf
Please put the date on your calendar and let us know if you can make it. All owners and renters of BMV and Building 9 are welcome! Be sure to encourage your neighbors to join us! Please RSVP by clicking the blue RSVP button below. Hope to see y'all at lunch!Ladies Luncheon RSVP


Join us on Sunday, June 6th, at 5:00 pm on the lawn between Building #5 and the Boardwalk for a social with members of our community and their furry friends!  Bring a chair, your beverage of choice and your canine companion(s) to enjoy a late afternoon social with your neighbors.  Don't worry, you don't have to bring a dog to join the fun!The BMV Social Committee would like to hear from you! 

Please click here to answer a few quick questions. Each member of your household should answer if you have different interests. Thank you!


 Nancy Brown, Unit 1910
Suzie Keefe, Unit 1968
Andrea Prettyman, Unit 1960
Diana Reock, Unit 1969
Winnie Swing, Unit 1912
Helen Yochum, Unit 1917
No events scheduled at this time.https://bohicket.com/
As a reminder to all owners, renters and visitors with dogs, our policies clearly state:All pets should be leashed while on regime property.Outdoor pens or runs are not permitted.Owners are encouraged to curb their pets on the area between the road and the marsh.ALL WASTE MATTER IS TO BE DISPOSED OF PROPERLY.  Bags for this purpose are provided by the regime and are located on the marsh side road and marina side boardwalk.  After waste is bagged, it should be placed in the trash.  Owners are responsible for guests' actions in this regard.As stated in the master deed, "Any violations of the pet rules stated herein shall result in an apartment owner receiving a written warning with a second offense resulting in a $25.00 fine for each occurrence."The BMV Social Committee  
Nancy Brown, Unit 1910
Suzie Keefe, Unit 1968
Andrea Prettyman, Unit 1960
Diana Reock, Unit 1969
Winnie Swing, Unit 1912
Helen Yochum, Unit 1917
Email us at bmvsocialcommittee@gmail.com
Visit our website at www.bohicketmarinavillage.com


Copyright © 2021 BMV Social Committee, All rights reserved.
You are receiving this email because you are an owner or resident at Bohicket Marina Villas on Seabrook Island, SC

Our mailing address is:
BMV Social CommitteeMarsh Oak LnJohns Island, Sc 29455
Add us to your address book

Want to change how you receive these emails?
You can update your preferences or unsubscribe from this list